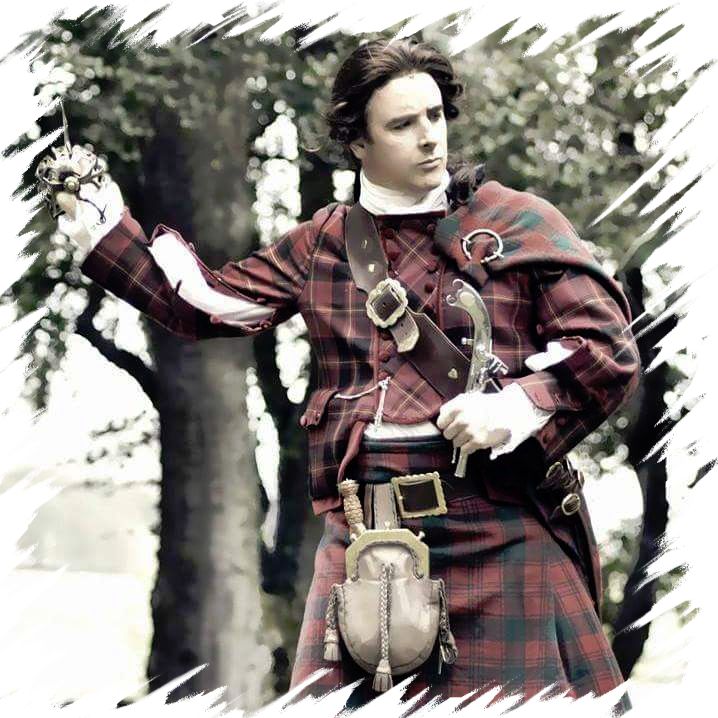 The Jacobite Officer Donnachaidh Mhor becomes lost in time after freeing a mythical creature at the fairy pools on the Isle of Skye… is it to be gift or a curse……walk with him , through the underworld through the mists of time. A journey through a world of darkness…the unexplained…fairies, beasts, ghosts, murder and treachery.
Can he ever return or is he destined to live as a shadow…in the darkest corners of our imagination.
…Am I the bird that sings …Am I the wind that blows Am I the storm…I am all of them….and yet I am nothing.
The Jacobite Officer began life with a series on meetings between Inverness based film and audio producer Victor Cameron and Matthew J Donnachie.
Victor wanted to produce a film based on Highland Legends. After being introduced to Matthew by a mutual friend, Victor asked Matthew to play the lead character.
An obvious choice according to Victor Cameron as Matthew is currently Commodore to the Jacobite Society, A Circle of Gentlemen and is also a former pro musician, actor and writer.
The project took a different direction with Matthew opting to write his own script over an entire summer, which has since progressed to become a book. Victor then arranged a meeting with local composer Kenneth R MacLennan to see how we could develop the script into a soundtrack.
Some recording sessions then ensued at a studio on the banks of Loch Ness. There was a meeting of minds, chemistry, more that a sparkle of fairy dust and some magical moments happened.
"It was an almost spiritual like experience ,we felt like we were being guided " said Matthew.
The whole project has take around 4 years to get to evolve and the story itself includes many locations in the Highlands , such as Rait castle, Barevan and of course nearby Culloden.
The Jacobite Officer project has evolved into a beautiful ,moving sound-scape, that has also become a live production, Which will launch on the 12th August in the World famous Edinburgh Festival and will run Friday Saturday every week till the end of August. This will be performed beneath the Rabbie Burns bar in the Royal Mile.
The Jacobite Officer will then move onto a wider theatre tour. Individual performances and appearance can be arranged on request POA
Look out for the book release and full sound-scape journey in 2017
The EP of the Soundscape is available via Itunes and Amazon
or direct purchase.
Come with him on this journey.
From the shadows, you will see and you will hear.