Exclusively available only from "The Jacobite Officer".

Tee Shirt (Black and White)
Small £22.99 includes UK delivery

Medium
£22.99 includes
UK delivery
Large
£22.99 includes
UK delivery

The Jacobite Officer –
Hand signed photo 8″x6″ £6.99 includes UK delivery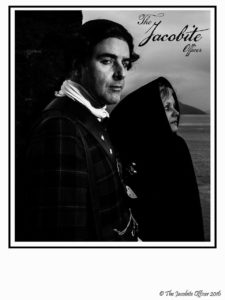 The Jacobite Officer (Dream of the Waterhorse) –  £11.59 includes UK delivery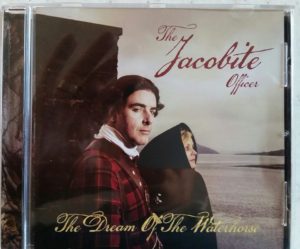 Written and narrated by Matthew J Donnachie
Produced by Matthew J Donnachie and Kenneth R MacLennan.
For Ceol Dorcha productions
Mo Run Geal Og sung by Kirsteen Menzies
Visuals by Craig Urquhart and Victor Cameron
Shot in various locations throughout the Highlands of Scotland
Web design/ Graphic Art by Alasdair macNeill
Wardrobe by Evelyn Spence and Norman Milne,
All works copyright to Ceol Dorcha Productions
Special thanks to all who have helped this project, we couldn't have done it without you.
Love to you all
Victor Cameron
Sarah MacLennan
Jason Dormer
Alasdair MacNeill
Anthony Carson
Paul Power
A Circle of Gentlemen
The Donnachie family . My beautiful wife Donna, Daniel, Cameron, Olivia, Paul & Ashlee.
My mum, Anna Donnachie who always encouraged and believed in me when all others thought I was a little mad….
* Dedicated to Kenny's mother  Kathleen MacLennan who sadly passed away during the production.
All Rights Reserved – The Jacobite Officer 2016
look out for the next chapter……